Do you have a stylish schnauzer? A dapper doberman? Or any dog! We have added the ultimate in canine style - Neckties!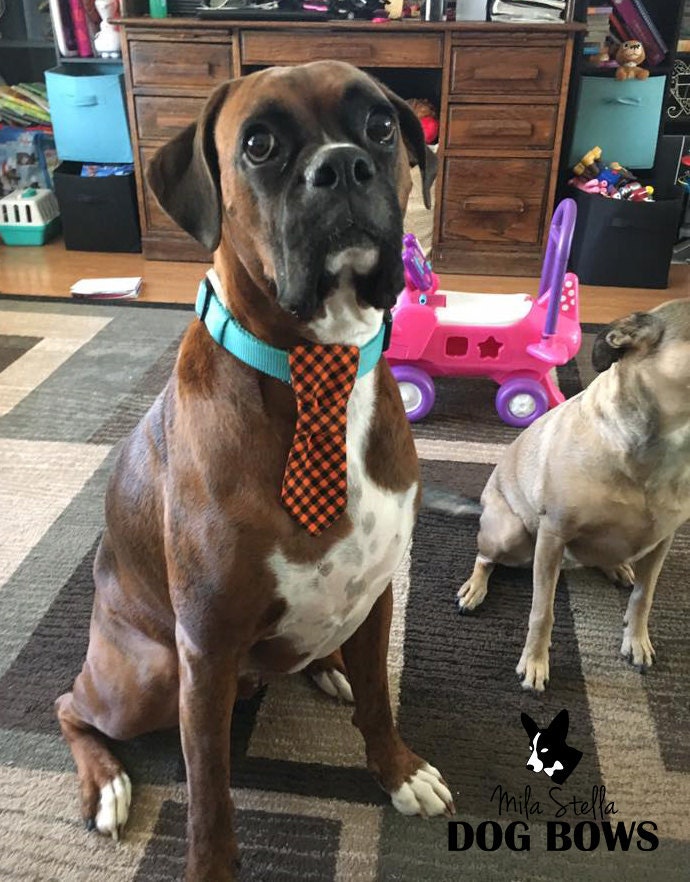 Just like our bow ties, these slide right on to your dog's existing collar. The only difference being that the loop is in the top "knot" of the tie, giving the appearance of a true tie. 
Premiered in five GORGEOUS new prints and now available in nearly every print we offer! Including all of our Halloween prints! Available in 3 sizes to suit our small to large dogs. The Small size would even be great on a cat collar!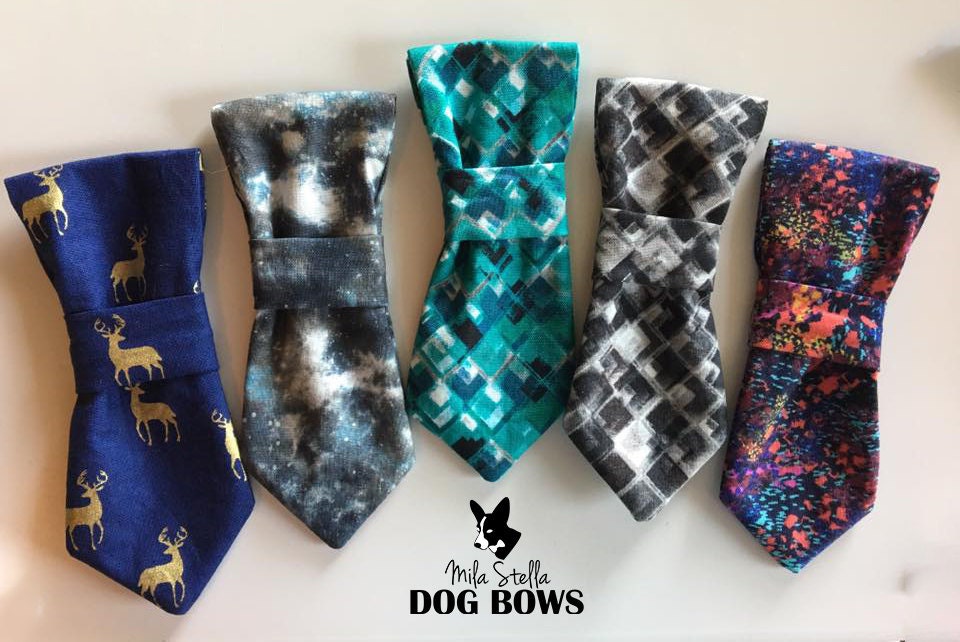 Go ahead and order now, you don't want to miss these!