Introducing a STUNNING new collection that FOR NOW is Limited Edition! We may or may not be ordering more, or able to order more, of this fabric. Aren't they lovely?!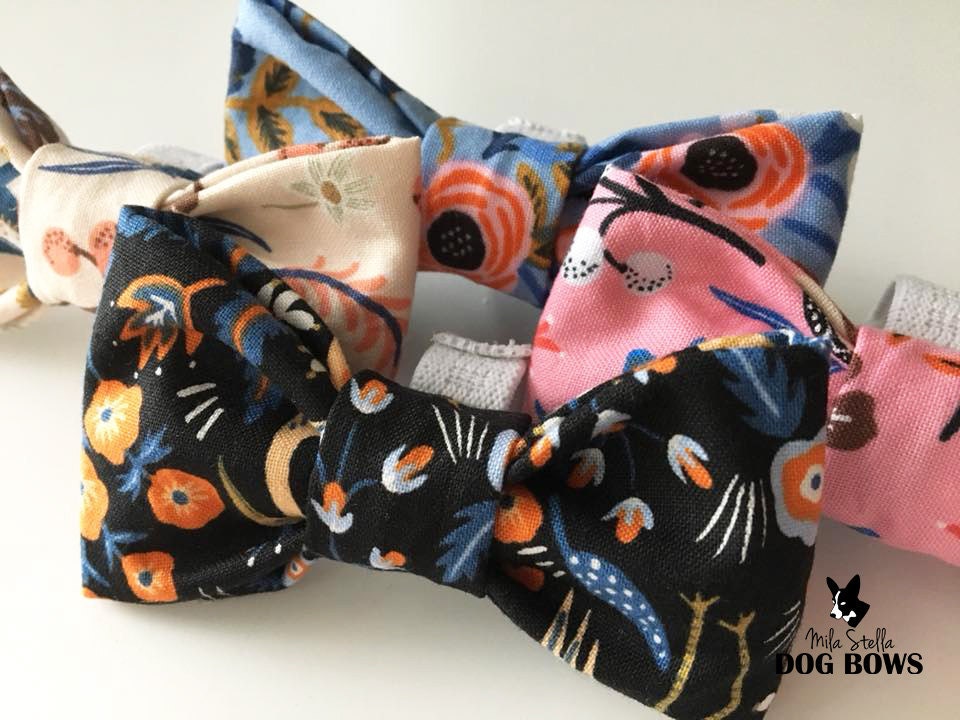 Featuring Rifle Paper Co.'s beautiful fabrics - these are sure to add that lovely look to your favorite dog. And hey - male dogs can sport pink and florals just as well! :)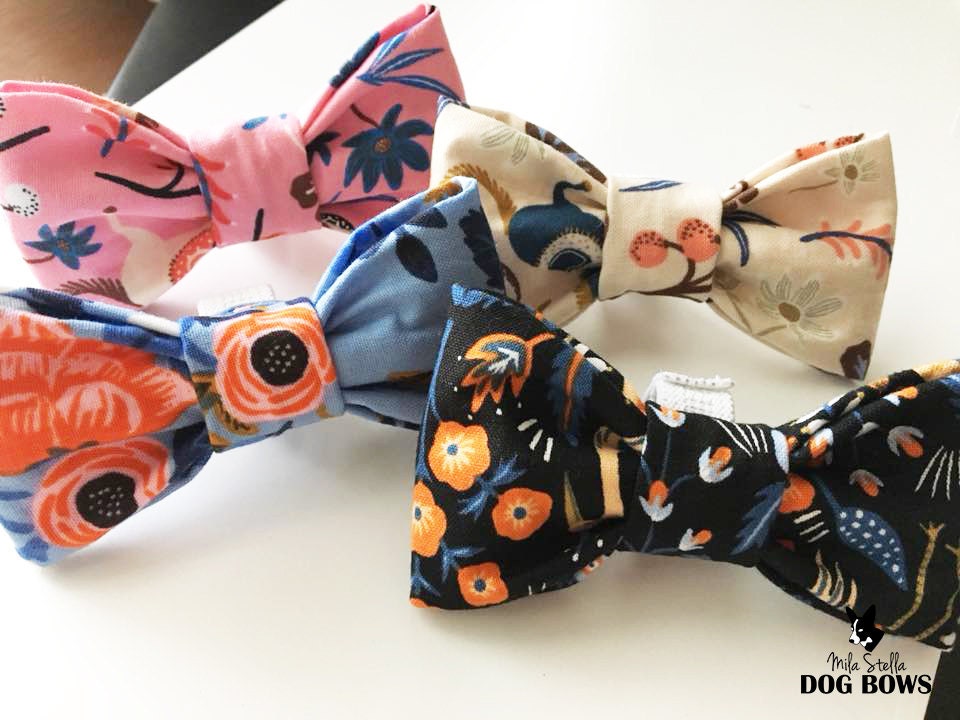 Just like always, our bow ties slide right on to your dog's collar using an elastic loop on the back of the bow. Functional and fancy!
Loving the pink? Order here!
Adore the beige? Order here!
Fancy the blue? Order here!
Marveling the black? Order here!
MUST have all FOUR? The COMPLETE collection! Order here!