Mila Stella is already shipping out Valentine's Day bows for all of your favorite pups! We have hearts, gingham, polka dots, and solids!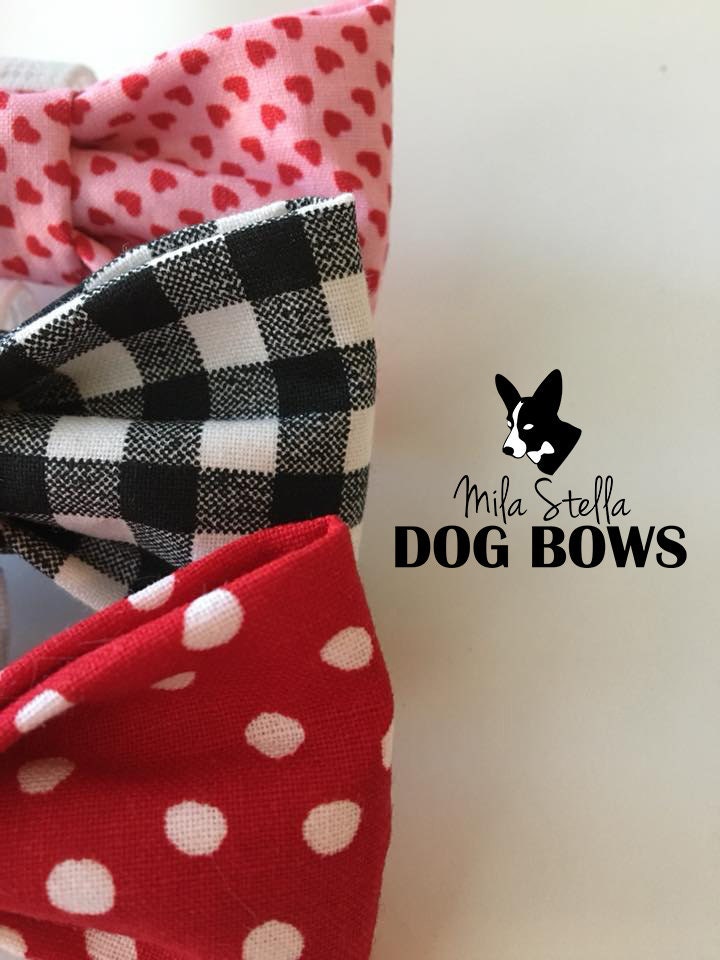 So far the best seller for the LOVELY holiday is this fun pink bow with tiny red hearts. 
Koda looks casual and coordinating for the holiday is his black and white gingham!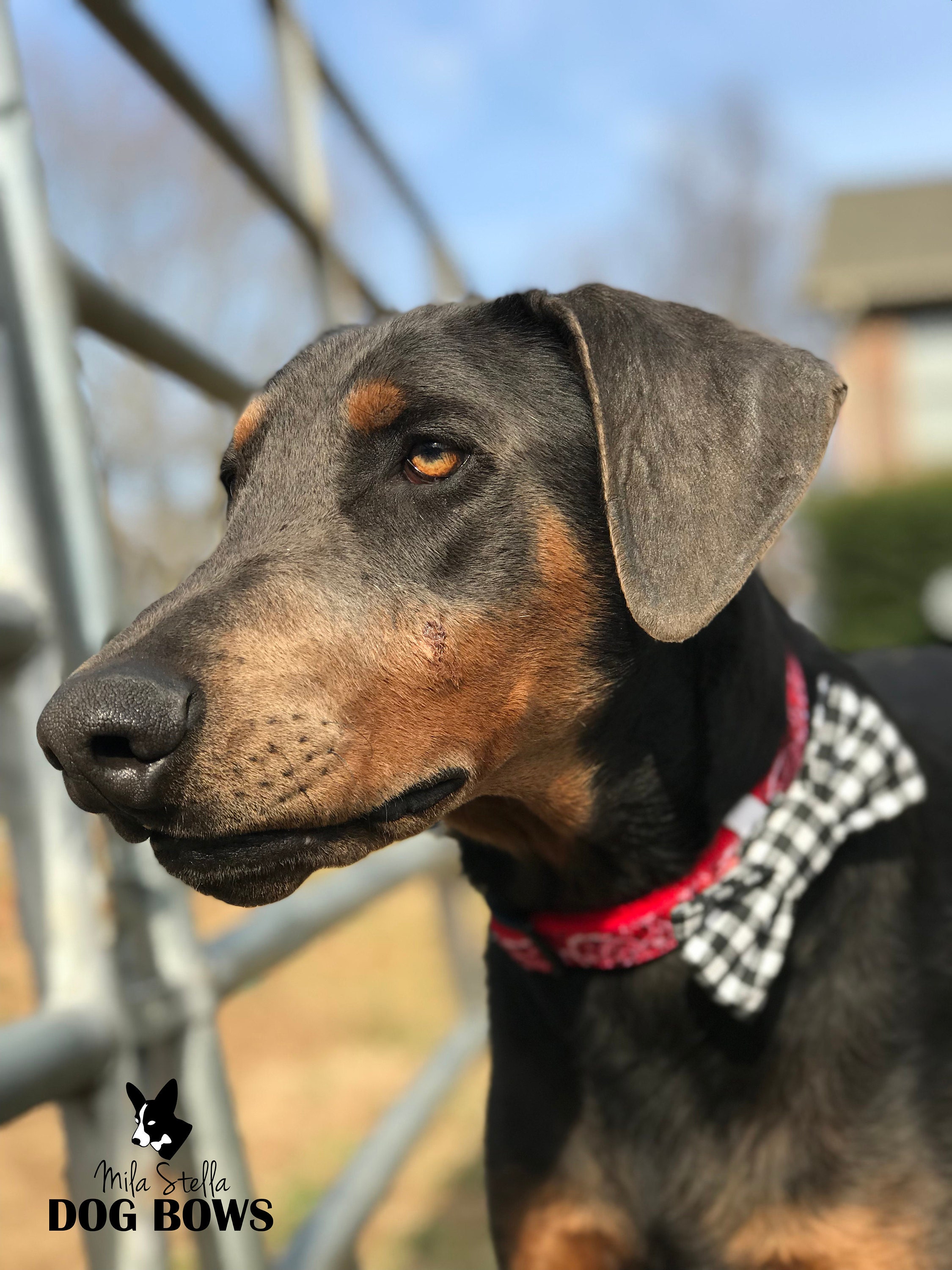 Prefer a solid verses a busy print? We have you covered! We have a fun bright pink, a wedding white, and a tuxedo black! We have a darker red in our linen like bow as well.