Two F A B U L O U S new prints were just added!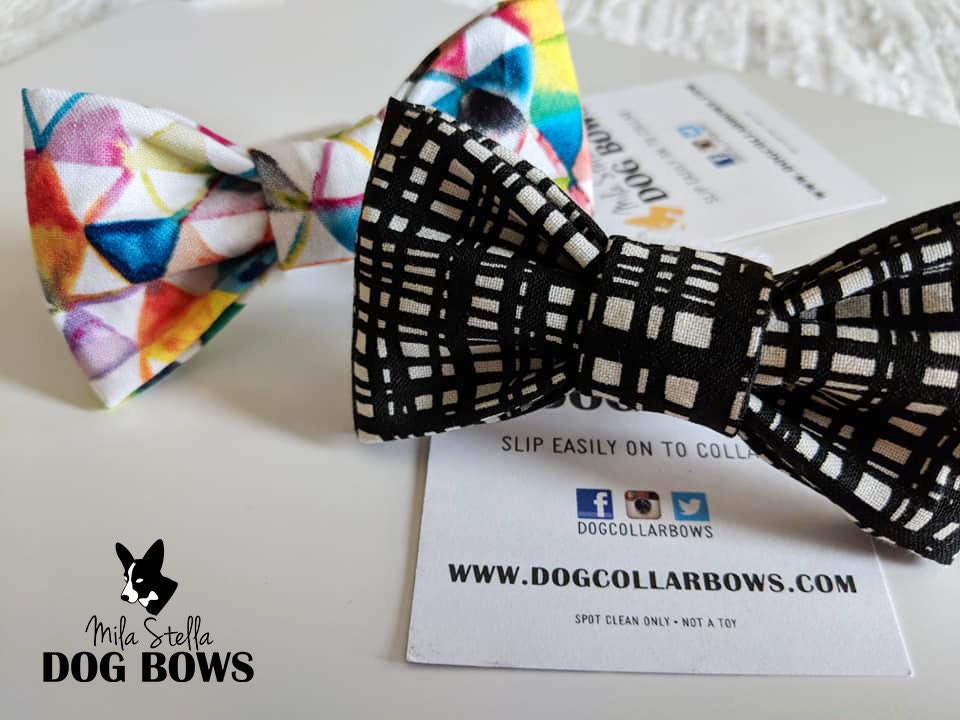 A minimalist and stylish black and white striped for the modern metro dog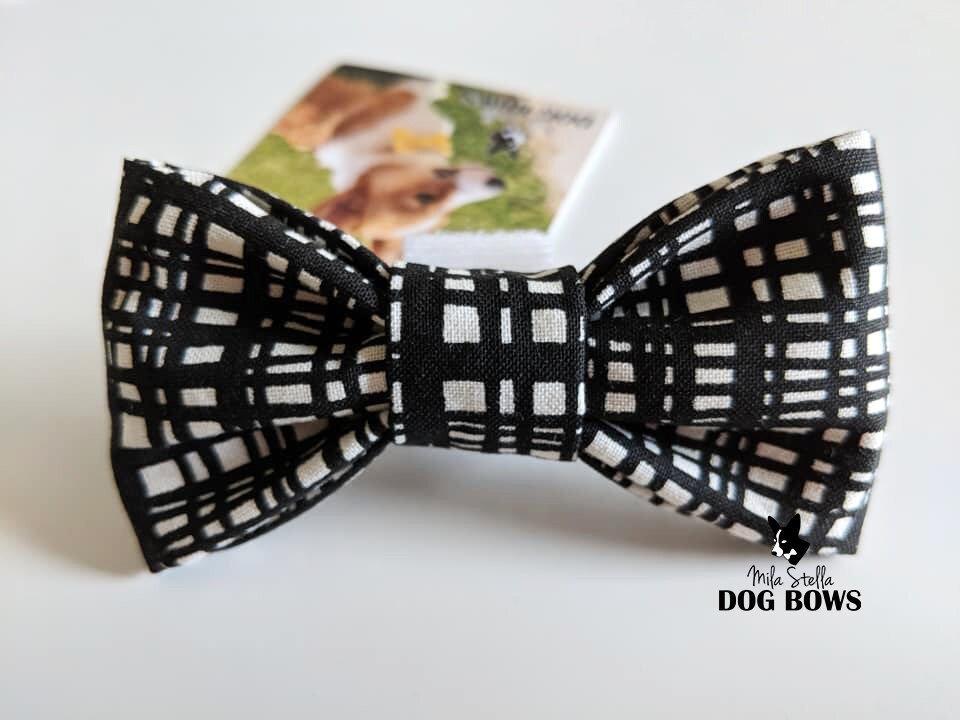 And an uber artsy watercolor geometric print that ANY dog could wear!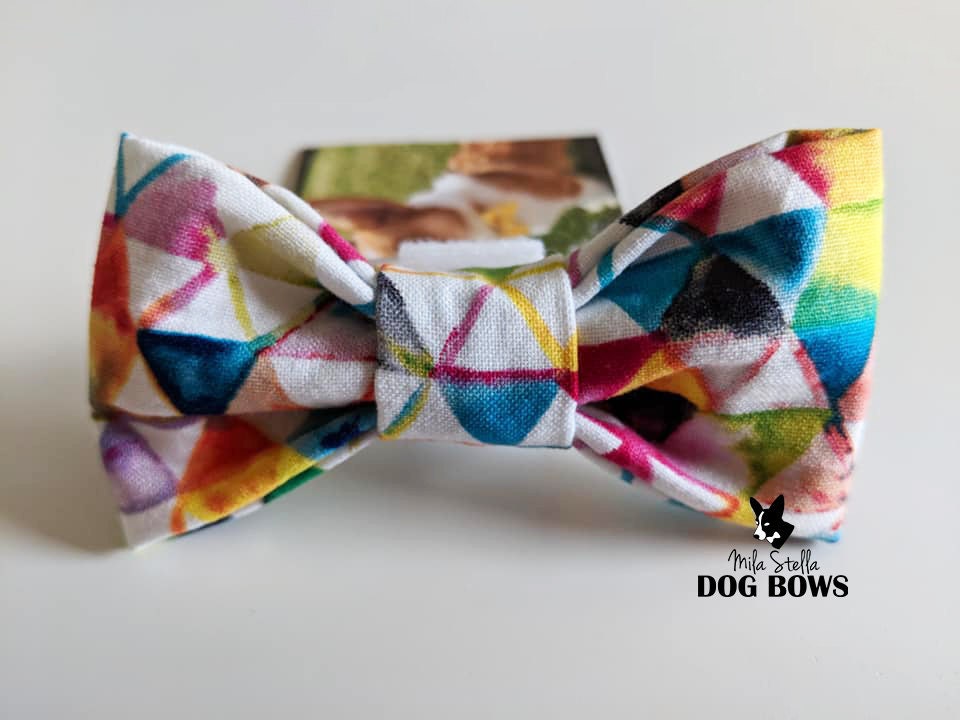 Remember Mila Stella Dog Bows all slide easily on to your dog's existing collar with your choice of elastic or velcro. Create a fashionable wardrobe for your furry pal and easily switch them up as you please! Even martingale collars - just select the velcro option!
Have a warm and fab summer!
Mila Stella Dog Bows